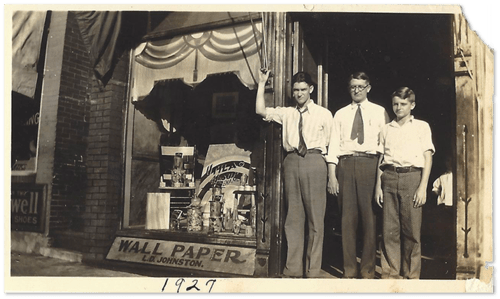 A tradition that spans more than 90 years
In 1925, L.D. Johnston and his sons, Paul and Lennie, opened the L.D. Johnston Company (which would later become Johnston Paint & Decorating) at 14 N. Ninth Street. The family only sold paint, wallpaper, and glass.
By 1939, the business had grown so much that they required a larger retail space. So, Johnston Paint & Decorating then moved to 702 E. Broadway, where it remained for roughly the next 40 years.
After L.D.'s death, Paul and Lennie continued to run the business. The brothers took on Gary Turner and Ron Elder as store employees in the 1970s. In 1984, Turner and Elder purchased the store from the Johnston family.
Soon, Turner and Elder relocated Johnston Paint & Decorating to 613 E. Ash and expanded their product line to include tile, carpet, window treatments, and custom draperies.
As Columbia continued to grow, so did the customer base at Johnston.
In 2007, we opened our current location on Buttonwood Drive with almost four times the square footage of our previous location. With our customers in mind for every step of the process, we added an impressive showroom. Stop by our store to see what nearly a century of commitment to our customers looks like.
We remain dedicated to providing only superior products. We still proudly sell Benjamin Moore Paints today, a brand we've carried since 1925.
Your home is important — to your family and to ours!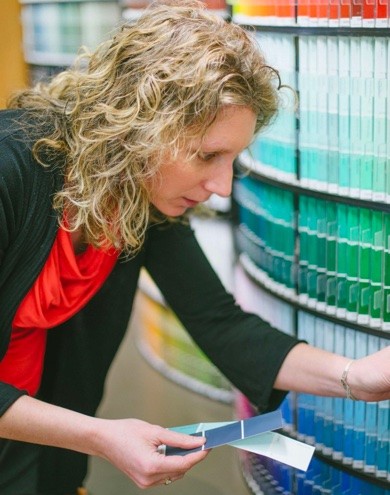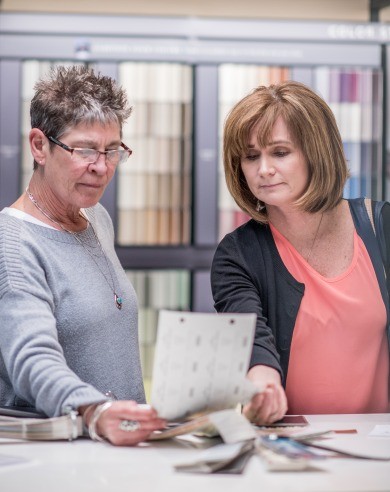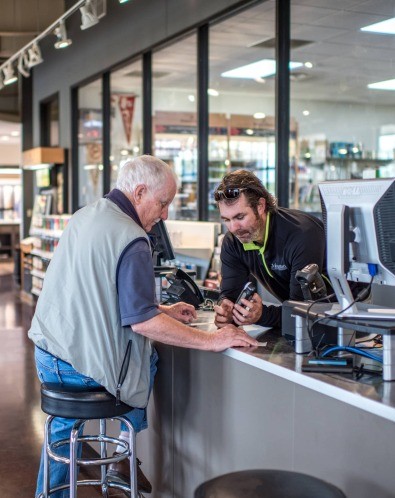 Let's design it together.