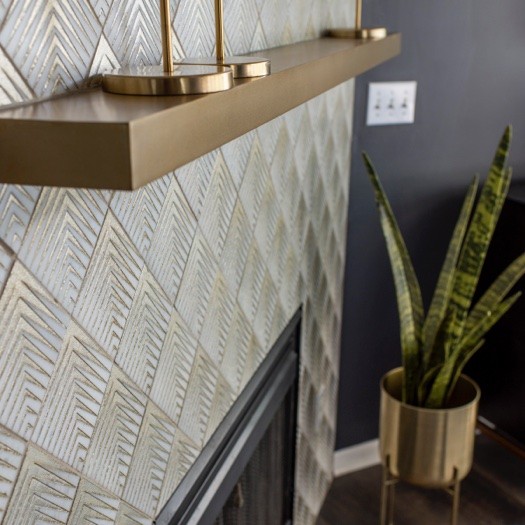 With the right decorative tile accents, your walls can speak volumes.
When decorating with tile, there's practically no end to the design possibilities. Breathe new life into a bland kitchen or laundry room with a mosaic tile backsplash. Turn the bathroom the most appealing room in the house with iridescent colored pieces in your tiled shower or on your countertops. Inlay vibrantly colored patterns in entryway floors so guests get a beautiful first impression of your home as soon as they walk through the doorway. You can even install a full-scale abstract mural as the focal point of a room.
The sky is the limit
Whether you're looking for solid-colored, iridescent, glass, ceramic, mirrored or any other style of tile, your decor goes as far as your imagination stretches.