How Much Paint Do You Need?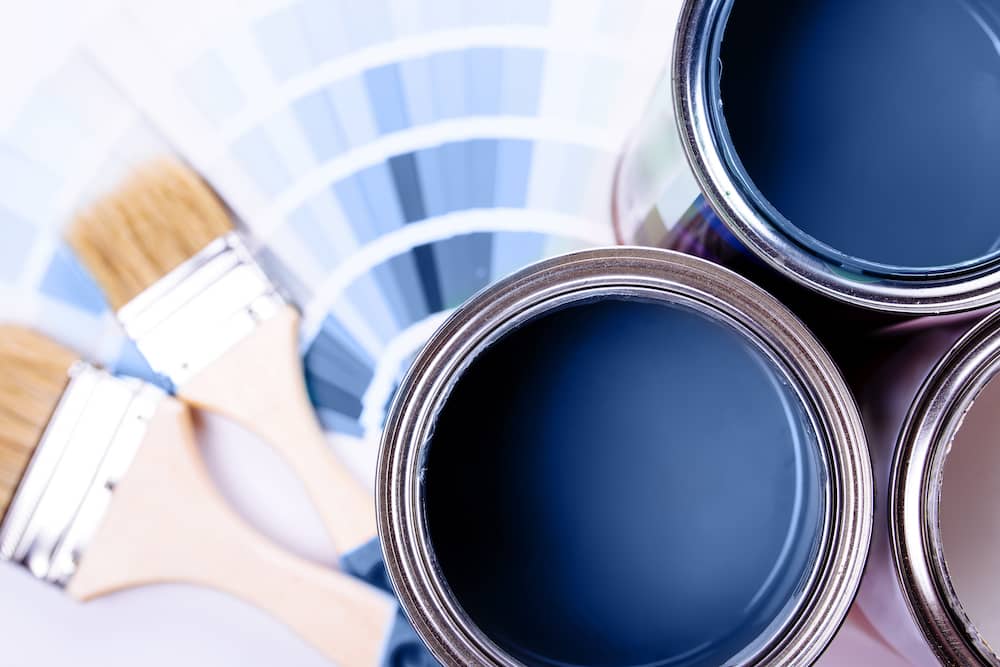 While repainting a room can be a budget-friendly way to transform a home, paint is still an investment. You don't want to end up buying more than you need, and one of the most typical questions we hear at Johnston Paint & Decorating is "How much paint do I need?"
We recommend that you adhere to the following rules of thumb when preparing your project's paint budget.
How much of my walls does one gallon of paint cover?
One gallon of paint can cover about 400 square feet – which is enough to cover a typical bathroom. If you're purchasing your paint in quart-sized buckets, count on a quart of paint covering about 100 square feet. Please note that some paint brands or sizes offer instructions to ensure you purchase & use the correct amount for your project. You should always plan to be able to cover 300 or 400 square feet with just a single gallon of paint.
How big is your room?
This may seem like a no-brainer, but the size of the room you're painting will have a big impact on the amount of paint required to cover the walls within. Consider the following:
Washrooms & closets are small, so one gallon of paint should give you two full coats for the entire room.
Most bedrooms are about 400 square feet. One gallon typically covers one coat, but you may need two if you are repainting a bold room and covering up an old paint color.
Your average-sized room is typically going to be about 800 square feet, meaning two gallons will likely cover it.
If you're painting a large room or conjoining rooms, three gallons of paint is a safe bet. This amount will cover about 1,200 square feet – and you may even want to get a fourth gallon if your room has vaulted ceilings.
Do you have the correct tools for painting?
Once you have the right amount of paint, you'll still need to make sure you have the right tools for the job. The right roller will provide you with proper coverage & better-looking results overall. Choose a 9-inch roller and be generous with the paint to ensure that you completely cover the surface without any visible roller lines. This will help you avoid needing to make touch-ups once the initial paint project is complete.
What is a primer, and do I need one?
A primer is an undercoat of paint product that is typically planed on the wall prior to painting it with color. Primer serves to seal the surface of your wall so that your paint adheres to the surface rather than soaking in like a sponge.
Damaged or rough surfaces should always be primed before painting, but in most cases, paints with built-in primers are sufficient. The Benjamin Moore brand paint products we carry offer a wide range of self-priming paint that we always recommend to our customers.
When you plan ahead by taking measurements and choosing the right paint, you ensure your paint job stays on budget and on time. For help deciding how much paint to order, and which type, visit our Columbia showroom.