When to Hire a Painting Contractor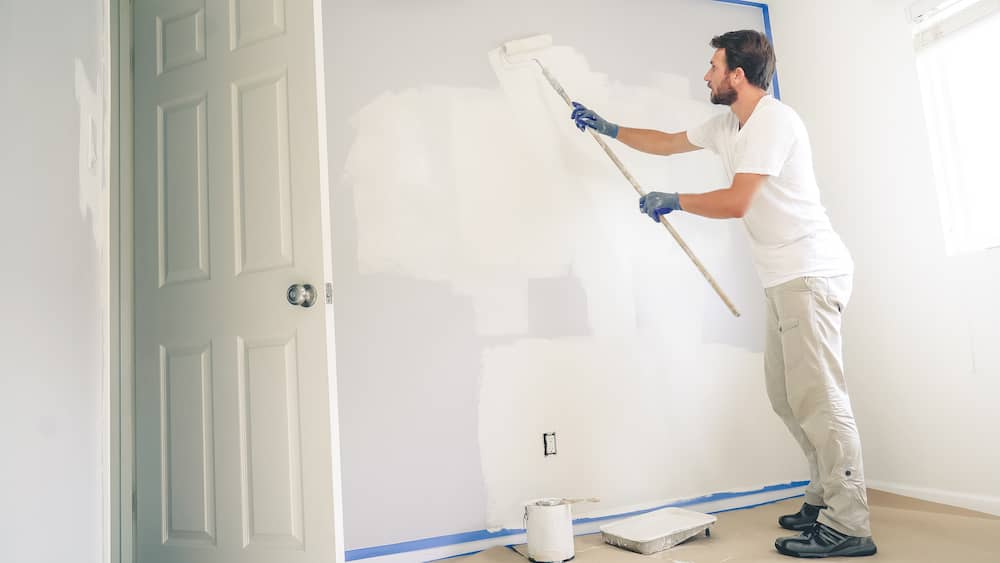 After many years of wear, you may realize that your home needs a new coat of paint either on the interior or exterior.
Painting a home is no small undertaking, however. It takes times, patience & skill, and a lot of times it's a home improvement project best left to the professionals. If you're repainting your home & are unsure whether you can (or even want to) handle the entire task on your own, you may want to hire a painting contractor. But how do you know if hiring a pro is really necessary?
Consider hiring a painting contractor if you…
Are painting the exterior of your home.
Have complex interior features like high ceilings or intricate molding.
Are painting a dark room a lighter color.
Are repainting every room in your home.
Simply do not have the time or patience to do the job right.
That last point is key. Especially if you're painting your entire house, and even if you only spend a few hours a day working on it, the project can end up taking several weeks to complete properly. For busy working homeowners, that much time sunk into one home improvement project may be a cost worth avoiding.
What a painting contractor does
Painting contractors are typically equipped to take on any type of home painting job, from window trim to an entire house. When you hire a contractor, you should expect the following:
Protection of areas that won't be painted, such as floors, windows, counters & cabinets
Removal of electrical plates, lights, & doors
Minor surface prep including sanding & along with priming
Two coats of paint on all surfaces
Cleanup of any accidents
A final evaluation with your approval as the homeowner
At Johnston's Paint & Decorating, we almost always recommend hiring a contractor. Professionals will ensure your home is painted right the first time, and they will do it as efficiently as possible. But when you hire a contractor, you have to plan in advance.
When to reach out to a painting contractor
Many people wait until it is too late to contact a professional painter. Remember, most paint jobs take a few days, with some even taking weeks, so these appointments can be competitive.
Painting contractors typically have full schedules, so if you plan to repaint your home at a popular time, you may have to book with them months in advance. If you are painting the exterior of your home, you should contact a contractor in the fall so that you can secure a time slot in the spring or summer.
Painting contractors are in demand for good reason – they ensure your home looks its absolute best. If you'd like to get in contact with a local paint contractor in the Columbia, MO area, reach out here. We work with an extensive network of professional contractors, and we'd love to connect you with them.